Iron Ore Mine




Mine de fer




Eisenerzgrube

Mine St. Paul


Rosselange (France)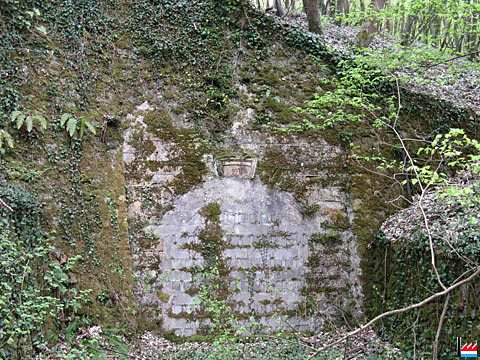 Mine Saint Paul, Rosselange: sortie principale d'où sortait le minerai (Photo: 9.4.2009 Didier Leroy)
Historique - Geschichtlicher Überblick
19.3.1873
Consession St. Paul, Später, Wirth & Co
1912
Arrêt de l'extraction par le puits Pauline.
Toute l'extraction se fait par le flanc de coteau de l'ex-mine Saint-Paul à Moyeuvre.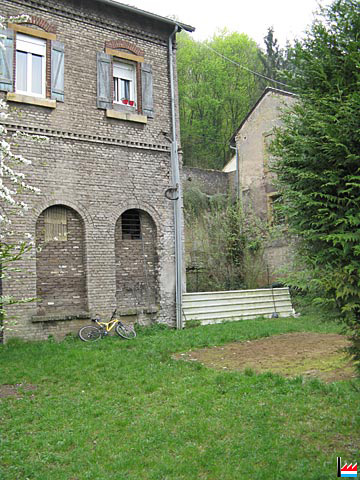 Mine Saint Paul, Rosselange: sortie avec les ateliers des locomotives sur le côté (Photo: 9.4.2009 Didier Leroy)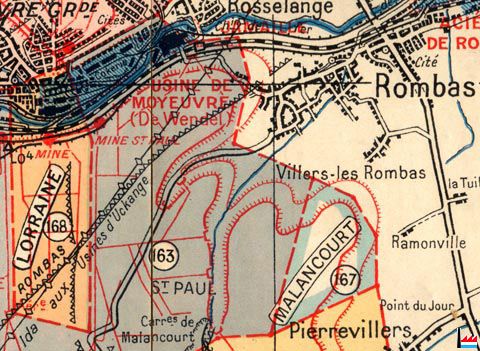 Mine St. Paul, Rosselange - Carte de 1940 (Collection: industrie.lu)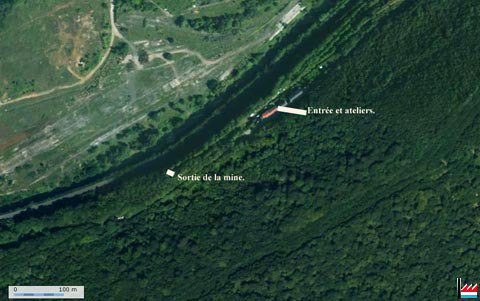 Liens / Links
Usine de Rombas
Mining in Lorraine / France
- Mines de fer en Lorraine -
Eisengruben in Lothringen / Frankreich
This is not the official page of this company / person. Any information or picture completing these pages is welcome! For more information just send us an e-mail.
Ceci n'est pas la page officielle de cette firme / personne. Toute information ou photo pouvant compléter ces pages est la bienvenue! Pour des informations supplémentaires, veuillez nous envoyer simplement un e-mail.
Dies ist nicht die offizielle Seite dieser Firma / Person. Jede Information oder jedes Foto, welche(s) diese Seiten vervollständigen, ist herzlich willkommen! Für mehr Informationen, senden Sie uns einfach eine E-mail.
| | | |
| --- | --- | --- |
| | | Created by / Créé par / Copyright: jmo |