TDK
Bascharage / Luxembourg
Site officiel: www.tdk-europe.com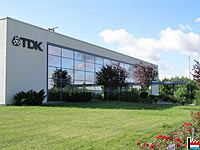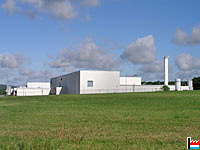 TDK, Bascharage (Photos: 5.7.2005 jmo)
Historique - Geschichtlicher Überblick
1991
Fondation - Gründung
European Head Office of TDK in Luxembourg
par TDK Japan
Personnel: 700
2006
Fermeture - Schließung
2006

SISA - Site Industriel S.A. reprend l'ancien site TDK

13.9. 2006

TDK Corporation, l'Université du Luxembourg et le gouvernement du Grand-Duché de Luxembourg ont signé un accord d'établissement d'une chaire "TDK Europe" à l'Université du Luxembourg. Le contrat souhaite encourager la recherche et le développement des activités dans les domaines de l'énergie et de l'environnement. Le financement portera sur 5 ans et prévoit un budget total de 500 million yen (approximativement 3,5 million euros). Le professeur TDK Europe sera chargé de la recherche sur des semi-conducteurs composites pour des applications du domaine de l'énergie solaire.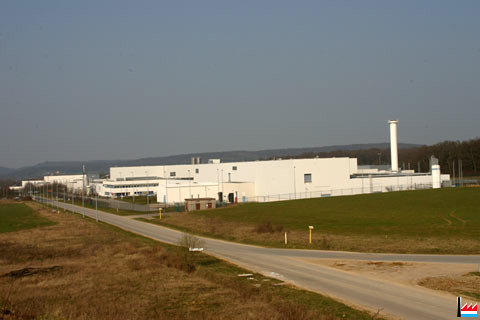 TDK, Bascharage (Photos: 5.7.2005 jmo)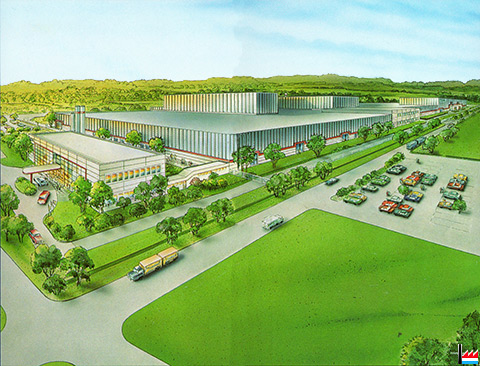 TDK, Bascharage (Collection: industrie.lu)
Début production
Fin production
Bibliographie

Titel - Titre

Author - Auteur - Autor

Date

Edition - Verlag

Contents - Contenu - Inhalt

Pages - Seiten

ISBN

TDK

TDK recording media Europe S.A.

Corporate profile

Contribute to Culture and Industry through Creativity

TDK
1991
8
This is not the official page of this company / person. Any information or picture completing these pages is welcome! For more information just send us an e-mail.
Ceci n'est pas la page officielle de cette firme / personne. Toute information ou photo pouvant compléter ces pages est la bienvenue! Pour des informations supplémentaires, veuillez nous envoyer simplement un e-mail.
Dies ist nicht die offizielle Seite dieser Firma / Person. Jede Information oder jedes Foto, welche(s) diese Seiten vervollständigen, ist herzlich willkommen! Für mehr Informationen, senden Sie uns einfach eine E-mail.
| | | |
| --- | --- | --- |
| | | Created by / Créé par / Copyright: jmo |