Restaurantën zu Lëtzebuerg


Restaurants au Luxembourg

Restaurants in Luxemburg
E puer Beispiller - Quelques exemples - Einige Beispiele - Some examples: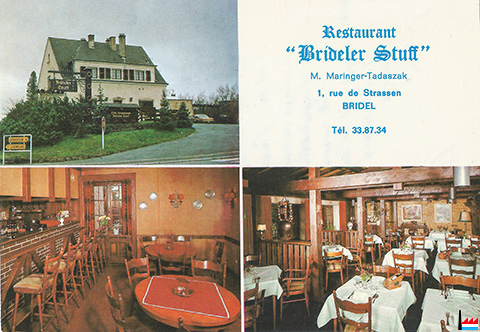 Restaurant Brideler Stuff, M. Maringer-Tadaszak, 1, rue de Strassen Bridel (Carte postale: datée du 29.10.1984. - Collection famille Aschman-Bodson.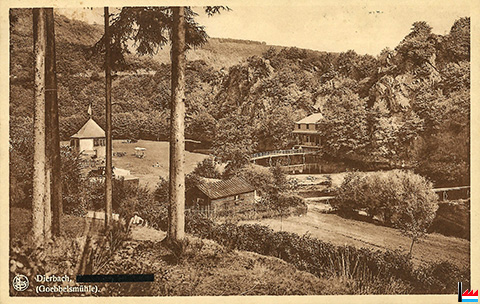 Café - Restaurant Origer, Dierbach (Goebbelsmühle) - Occupation allemande, vers 1940-42 (Carte postale: E. A. Schaack, Luxembourg.- Collection famille Aschman-Bodson)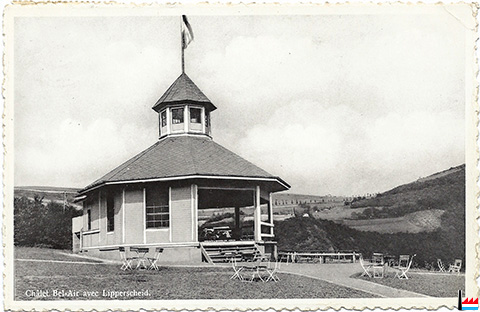 Restaurant du Châlet Bel-Air.- Pension de famille. - Prop.: Léon Hoffmann, Lipperscheid - Châlet Bel-Air avec Lipperscheid. (Carte postale: datée du 3.8.1939. - Manufacture de Cartes-Vues Ed. Hansen, Mersch. - Collection famille Aschman-Bodson)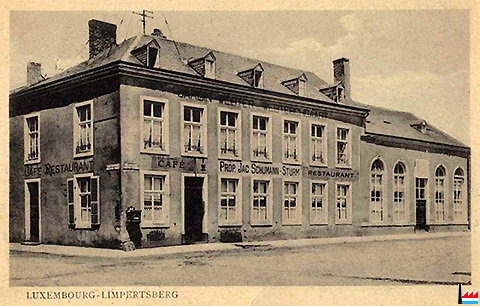 Café Restaurant Jardin Wester - Westeschgaart - Prop. Jac. Schumann - Sturm , Luxembourg - Limpertsberg - vers 1930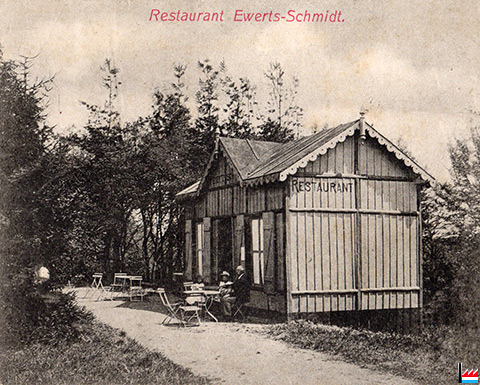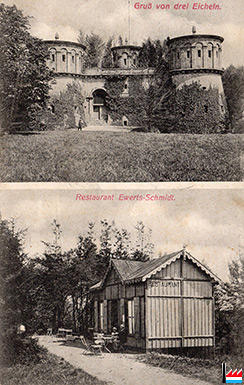 Restaurant Ewerts - Schmidt - Drei Eicheln - vers 1908 (Carte postale: collection: industrie.lu)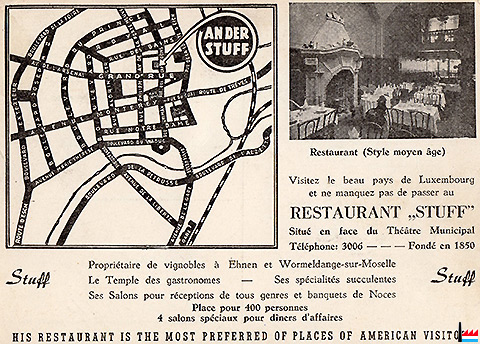 LUXEMBOURG-VILLE - Grand Restaurant "An der Stuff"
Maison Othon Schulz - Oberlinkels
<=1927: Succ. Aug. Schulz - Berens
Fondé en 1850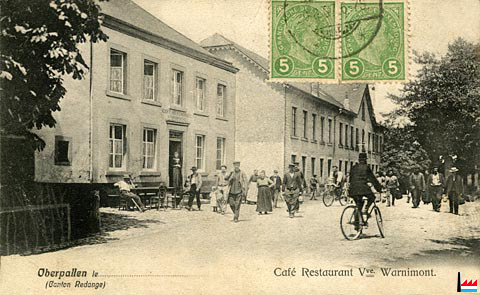 A droite la Teinturerie et tissage à vapeur d'Edmond Lazard, à gauche le Café Restaurant Vve Warnimont, à Oberpallen, vers 1907 (Carte postale; Collection: industrie.lu)
Bibliographie

Titel - Titre

Author - Auteur - Autor

Date

Edition - Verlag

Contents - Contenu - Inhalt

Pages - Seiten

ISBN

Onse Be'er ass gudd!

La bière et les brasseries luxembourgeoises

Confrérie Gambrinus a.s.b.l.

Voluer Philippe

Lorang Claude

Obry Marc

Weiller Raymond

Zens Georges

1993
Editions Schortgen, Luxembourg
160
2-87953-009-1

Annuaire officiel des abonnés au téléphone Luxembourg
Administration des postes, télégraphes et téléphones
1962
Imprimerie St-Paul, Luxembourg
608
This is not the official page of this company / person. Any information or picture completing these pages is welcome! For more information just send us an e-mail.
Ceci n'est pas la page officielle de cette firme / personne. Toute information ou photo pouvant compléter ces pages est la bienvenue! Pour des informations supplémentaires, veuillez nous envoyer simplement un e-mail.
Dies ist nicht die offizielle Seite dieser Firma / Person. Jede Information oder jedes Foto, welche(s) diese Seiten vervollständigen, ist herzlich willkommen! Für mehr Informationen, senden Sie uns einfach eine E-mail.
| | | |
| --- | --- | --- |
| | | Created by / Créé par / Copyright: jmo |